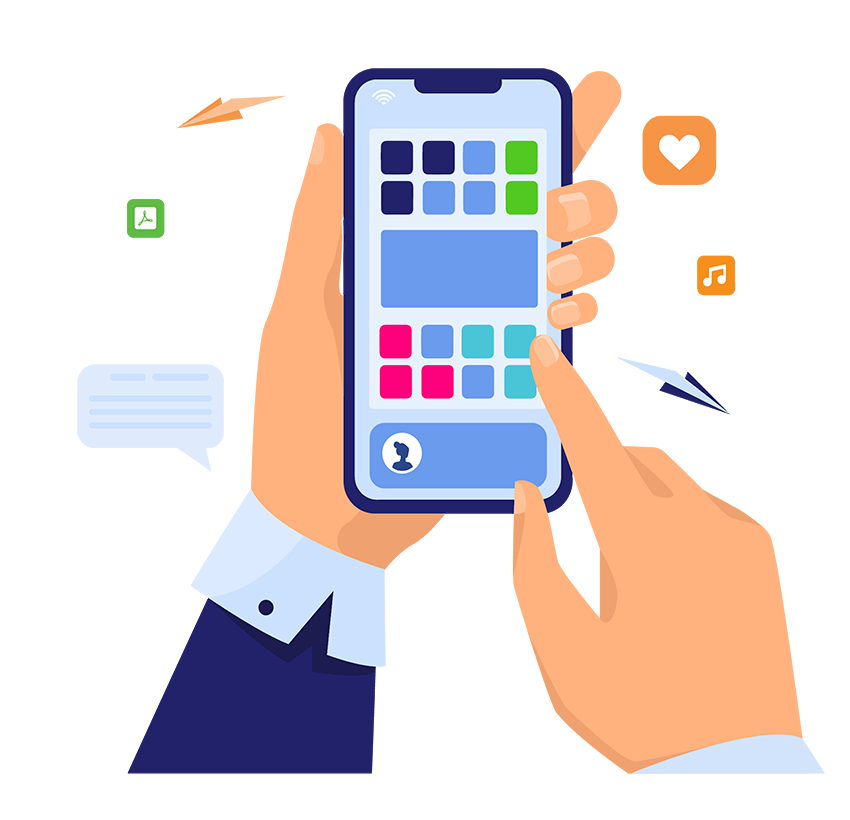 Symbaloo App on your phone or tablet!
Symbaloo allows you to create your own Homepage in no time. All your favorite links are available anytime and anywhere, so you will never have to search or type in websites ever again!
This app is even more fun to use Symbaloo. All your favorite websites are automatically synchronized with your smartphone.
The only thing you have to do is download Symbaloo Mobile and log in!

Super-fast access to your favorite websites and the ability to share a link via e-mail or social media.

Edit or remove tiles from your webmixes on the go. This is synchronized with the web version of Symbaloo.com.

Keep track of the news with our handy RSS-reader.
Symbaloo Learning Paths App on your phone or tablet!
With the Learning Paths Viewer App, students can learn from their mobile devices on the go! Students can use all functions of your learning path, including cool features like watching videos, reading articles, or even answering embedded questions or quizzes!