Host a Symbaloo Webinar!
If you are a Symbaloo scholar.
Schedule a Call

Inspire your Peers

Get Paid
For Symbaloo Educators, Innovators and Creators
Webinars are hosted by EdTech leaders and knowledgeable users who are excited to share their Symbaloo experience with others. Past hosts have demonstrated Symbaloo's wide-ranging use for libraries, remote learning, professional development, and more.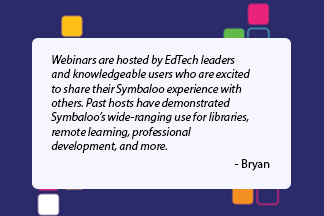 – Bryan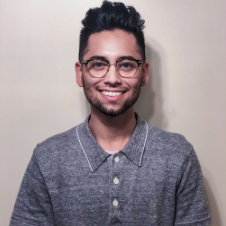 Bryan Hurtado
Community Manager & Webinar Co-Host
Benefits of Hosting
Paid Compensation
Webinar & Brand Promotion from Symbaloo
Webinar Preparation Support & Assistance
Free 1-yr PRO Webspace Subscription
Join our Symbaloo Ambassadors Community
What's needed
CONNECT with Bryan for more info
SCHEDULE your Webinar
PREPARE your Presentation
PROMOTE your Webinar
PRESENT to the Symbaloo Community
Interested?
Schedule your call, or send an e-mail.